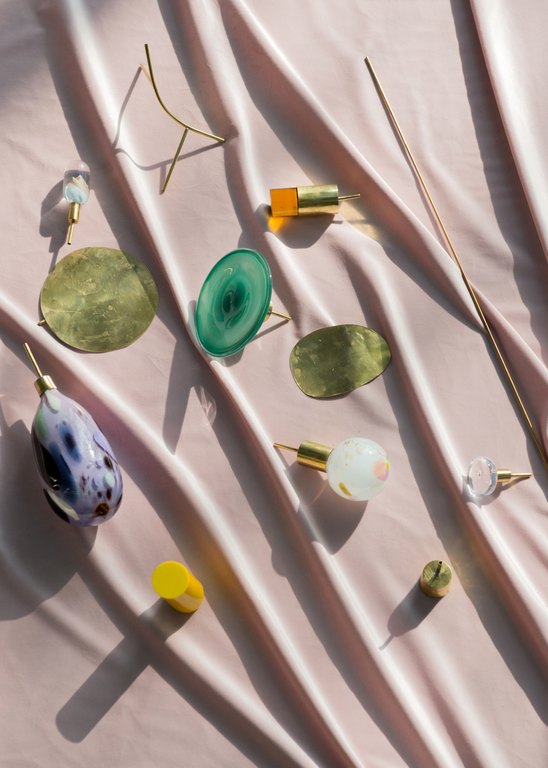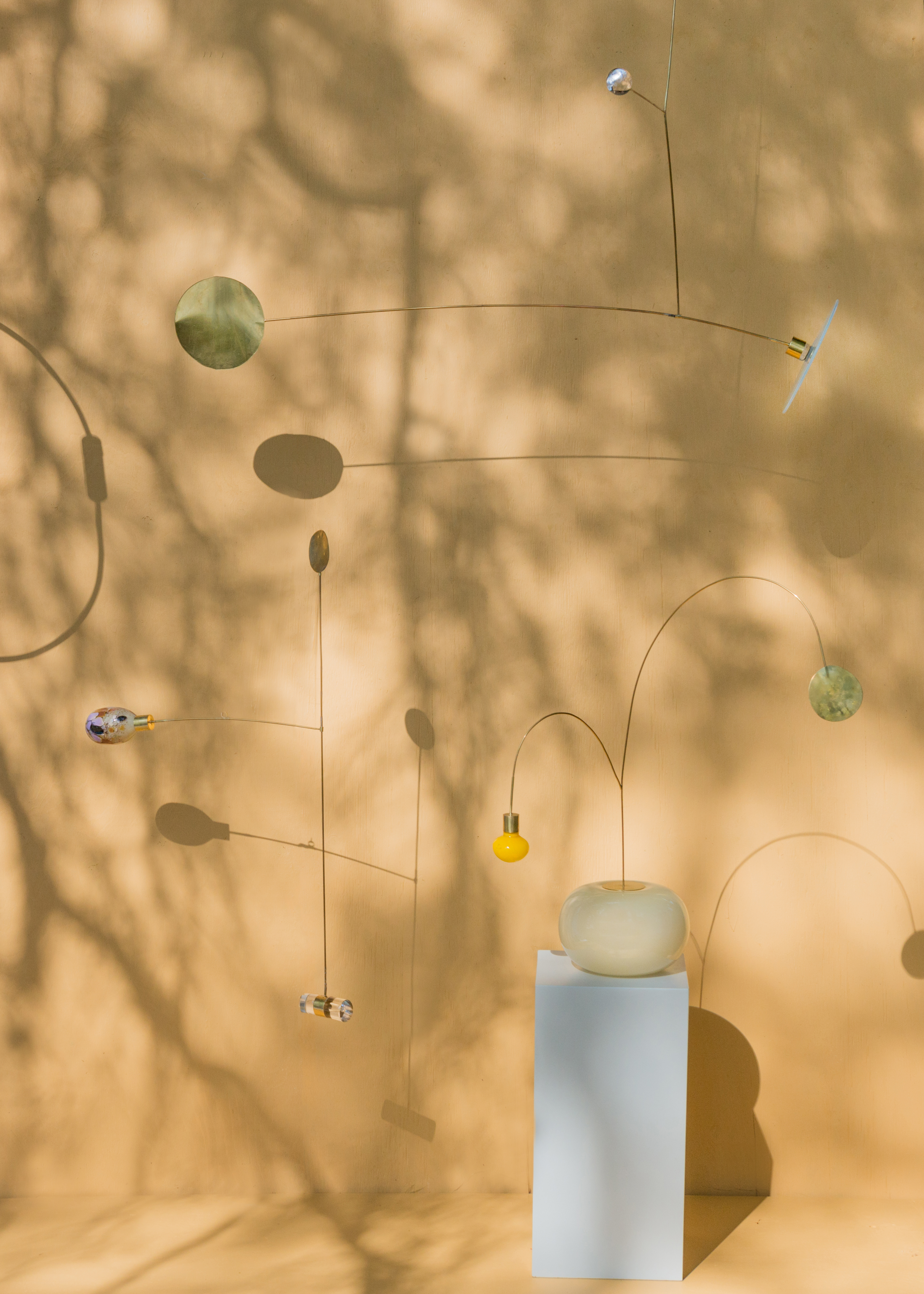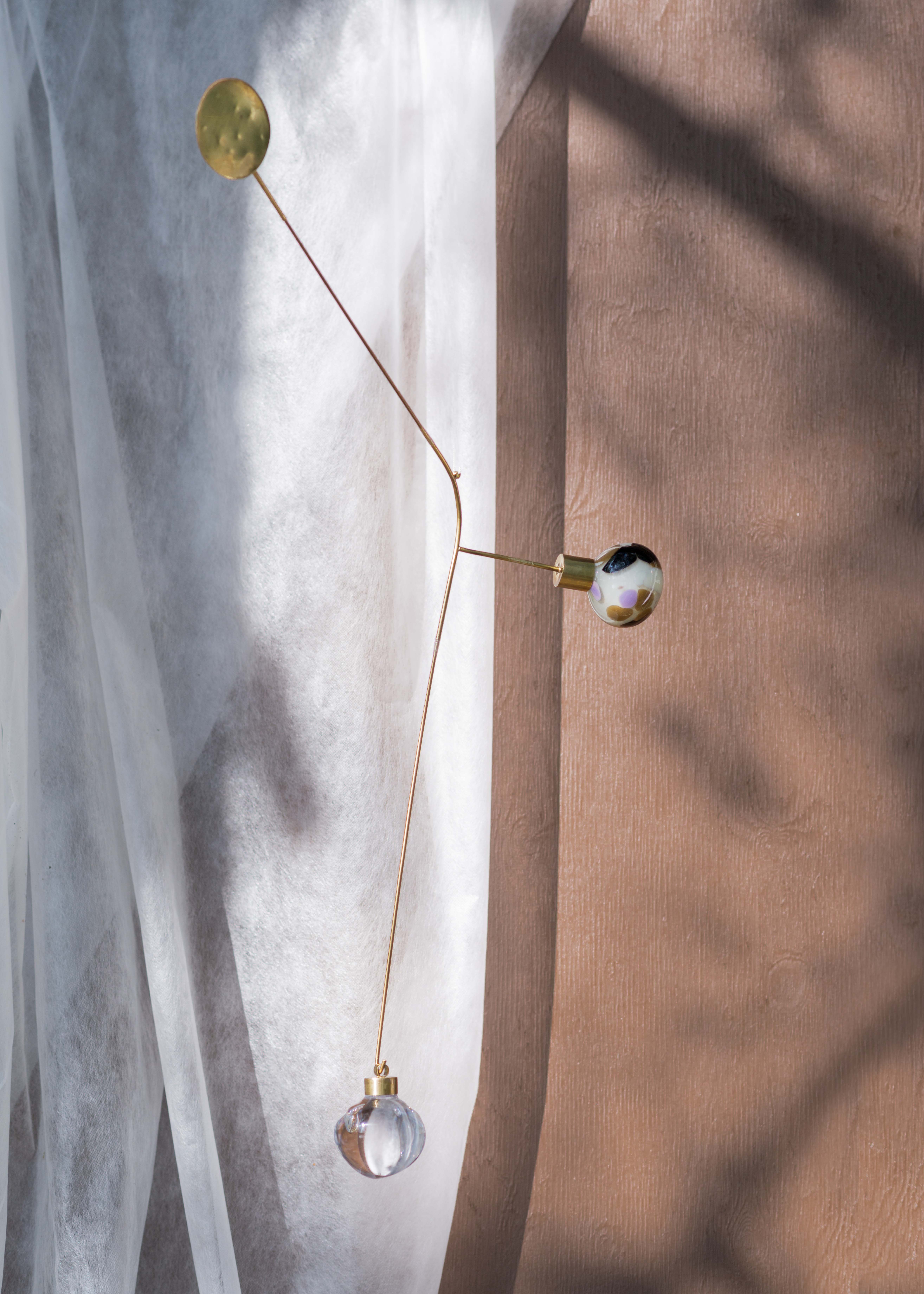 Photo Hannakaisa Pekkala & Milla Vaahtera
Glass
Mobiles &
Stabiles

Dialogue is a series of mobiles and stabiles made of free-blown glass and hand-worked brass.


Vaahtera began to work on this series in May 2017 together with glassblowers Paula Pääkkönen, Sani Lappalainen, Pauli Vähäsarja, Henni Eliala and Jonas Paajanen of Nuutajärvi. The metal parts were prepared by silversmith Kirsi Kokkonen together with Milla Vaahtera. The method was based on dialogue with the glass artists, improvisation and intuition.

The ethereal pieces are a revival of the mobile tradition that emerged in the 1930s.The heavy glass parts and the delicate brass seek a balance with each other, thus creating tensions within the works.
Text by Helsinki Design Museum Currator Suvi Saloniemi
Inquiries
Contact for made-to-order pieces.

Selection of mobiles available from UU Market.
Pregnant Milla Vaahtera finding the balance between the parts. Picture by Dora Dalila Cheffi.