Jewellery in collaboration


with Sofia Järnefelt for her collection
Photography - Eeva Suutari
Models - Kirsi Pyrhonen, Stella Hagerstrand & Kersti Pohlak

Styling - Emilia Laitanen
Make up - Jenny Janssonmakeup
Hair - Sanni Sydhair


Metal working - Milla Vaahtera, Kirsi Kokkonen & Maaria Pihlajamaki

Glass work by Toivo Molin, Penna Tornberg & Milla Vaahtera


NOUVELLE SAISON
UU Market's & Institut finlandais' first collaboration, exhibition Nouvelle Saison, will take a new form online. Repost from the institute:

Even though the world stays still, the seasons are shifting at Institut finlandais. We are happy to announce the exhibition, Nouvelle Saison, created in collaboration with UU Market. Due to the current situation, we cannot display the exhibition in our IF Gallery, as initially planned. However, with change comes a chance for something new, and we are excited to bring the exhibition to you remotely.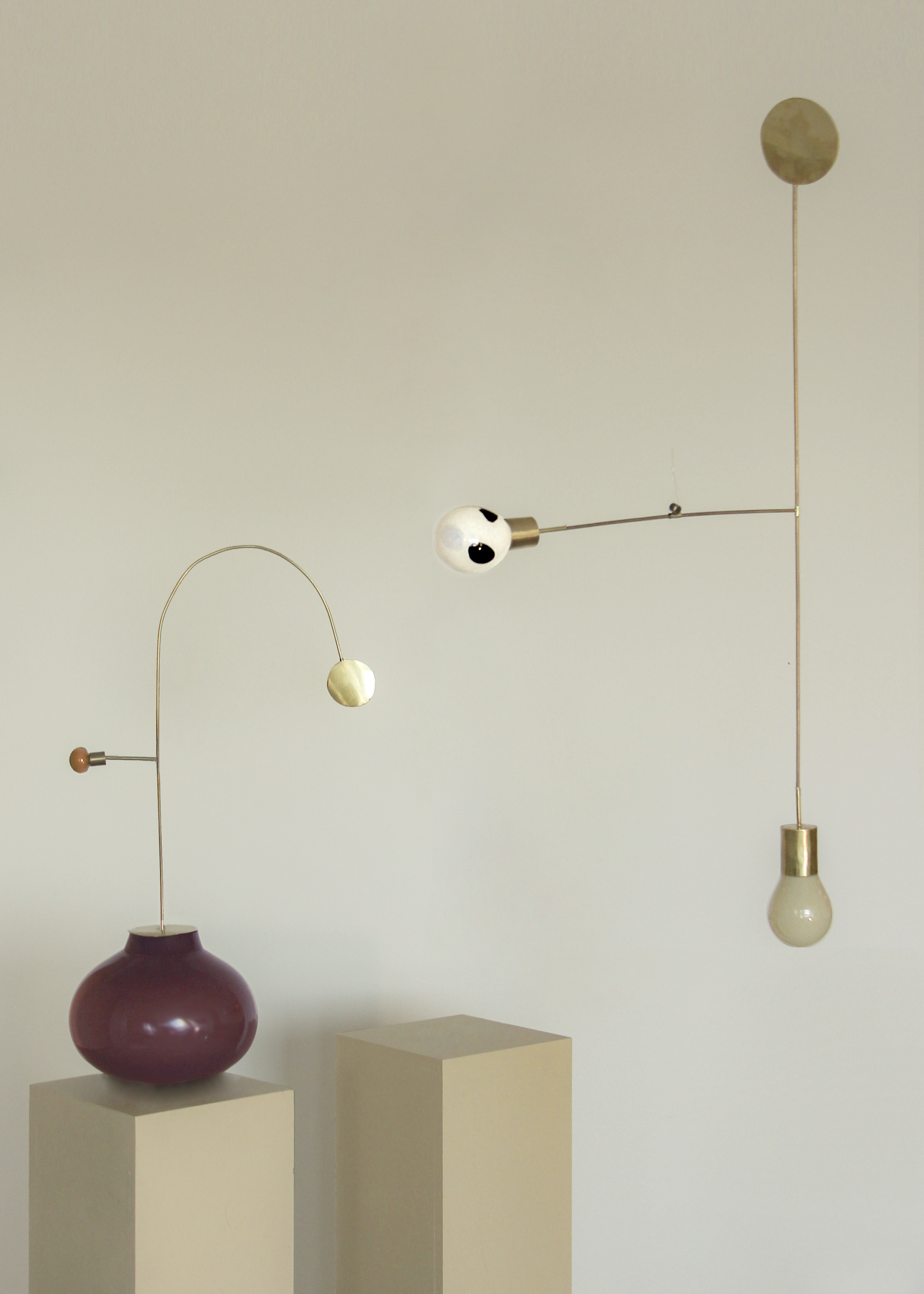 Dialogi x
Gumbostrand Konst & Form
27.3.2020–31.5.2020
Vainuddintie 72-28

01150 Söderkulla


Monday to Friday at 10–15


Open for private visits
Dialogue between artist and artisan
Milla Vaahtera's works are created in tight cooperation by the artist and skilled artisans. The process is based on communication and is open, leaving room for insight and indefinite opportunities. Vaahtera is interested in the role of intuition and chance in art – the final work may be something completely different compared to the first sketch. Her items are made of brass and glass and by hand from scratch. The glass parts are blown in Nuutajärvi by Sani Lappalainen, Pauli Vähäsarja, Otto Koivuranta, Jonas Paajanen, Henni Eliala, Tommi Tikkinen and Paula Pääkkönen. The brass parts are made by silversmith Kirsi Kokkonen and Milla Vaahtera. When working with these materials, Vaahtera wants to discover their preferred forms of being. She finds the final form of the item by listening to the material.
At the end of such open process full of opportunities, the resulting artwork is bound to be animate by nature. Vaahtera says the mobile and stabile decorations that sway by the power of touch or airflow are giving us a performance.
Dialogi – Milla Vaahtera x Artek



13.1.–8.2.2020

Artek Helsinki
Keskuskatu 1 B
00100 Helsinki

Monday to Friday at 10–19, Saturday 10–18






Vienna 8/19, Budabest 10/19, Stockholm 2/20 , Tokyo 6/20 & Helsinki 9/20
Finnish design is world famous. It's prized around the globe for its high quality and distinct formal language. Simple, natural colors and clear lines are trendsetters. Originality, boldness, and use of vibrant color character­ize the design language. The extensive Guest Country showcase
WILD AT HEART is a colorful exhibition complex in which visitors will receive insight into the world of contemporary Finnish design. At the same time, the exhibition's name references an aspect of Finnish culture that's possibly less well known: beneath a reserved (even shy) surface pulses a refreshing mixture of wild humor, an abundance of exuberance, and pure passion.